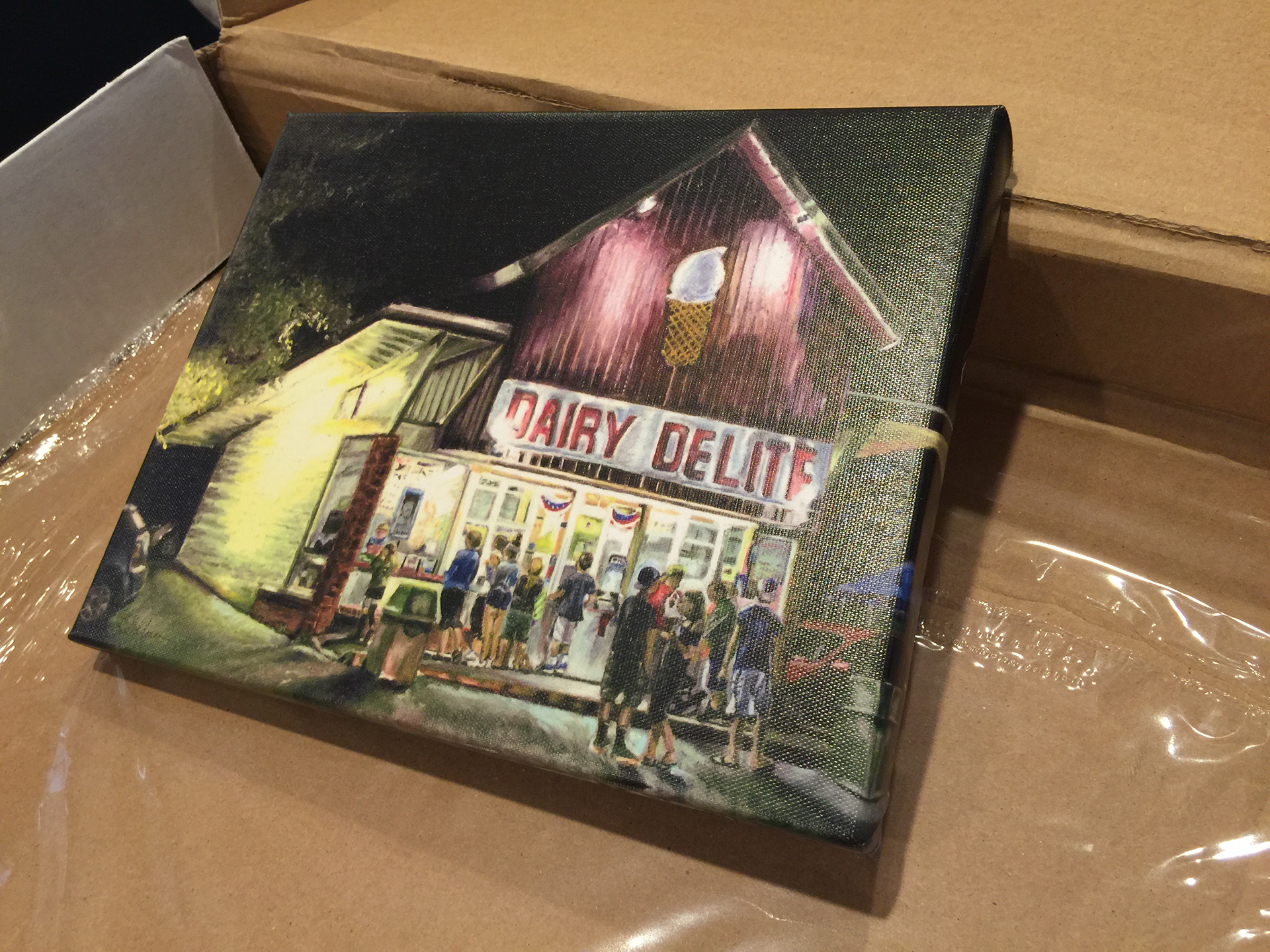 Capturing this popular Bucks County icon on a busy night with my camera,
I needed to paint it.
Growing up in Levittown's 70's suburbia, you'll still find to this day, waiting in line, on hot summer nights: young kids, older kids, soccer, baseball and softball players, boy friends, girl friends and couples with babies ordering up through a screened window their favorite home made ice cream flavors.

* Did you see the baby's car seat on the right side of the painting?
The best part about a painting is finally signing it!