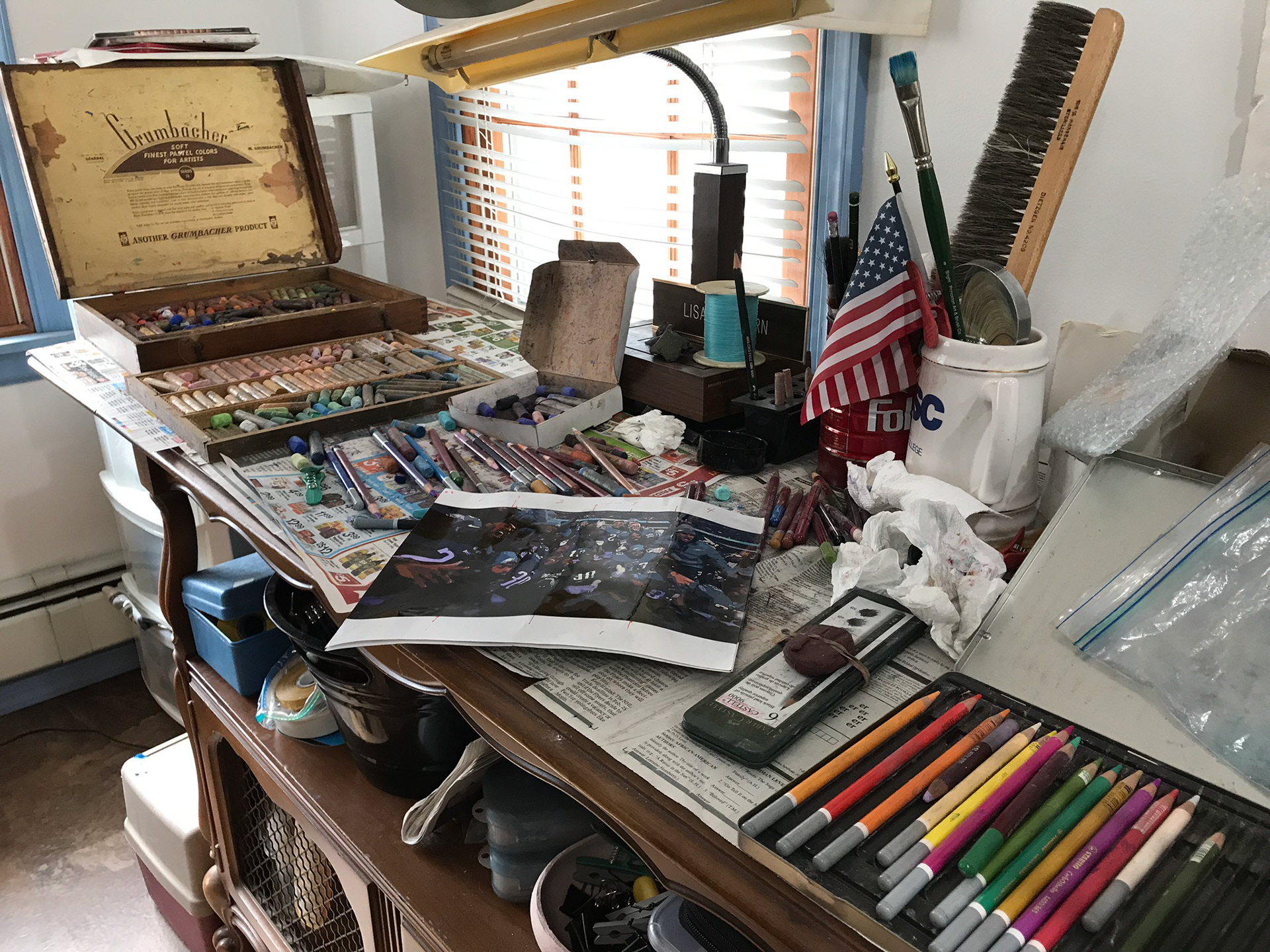 My husband is the biggest Eagles fan I know so, I presented him with this painting. It's the game that they won to go on to play and win the Superbowl!

Where did I get the photo? I photographed it from the TV.
He doesn't like the purple, but I do!