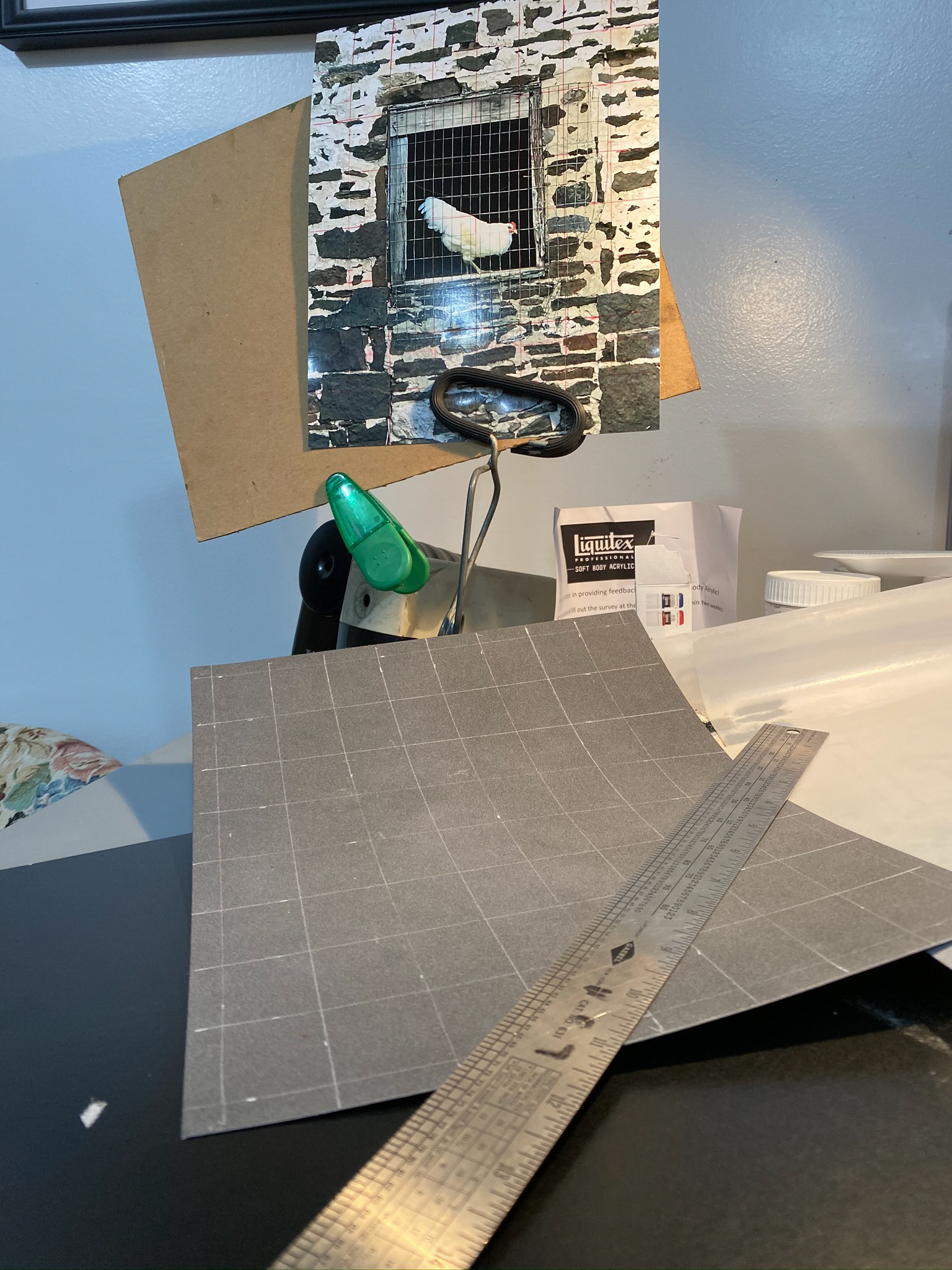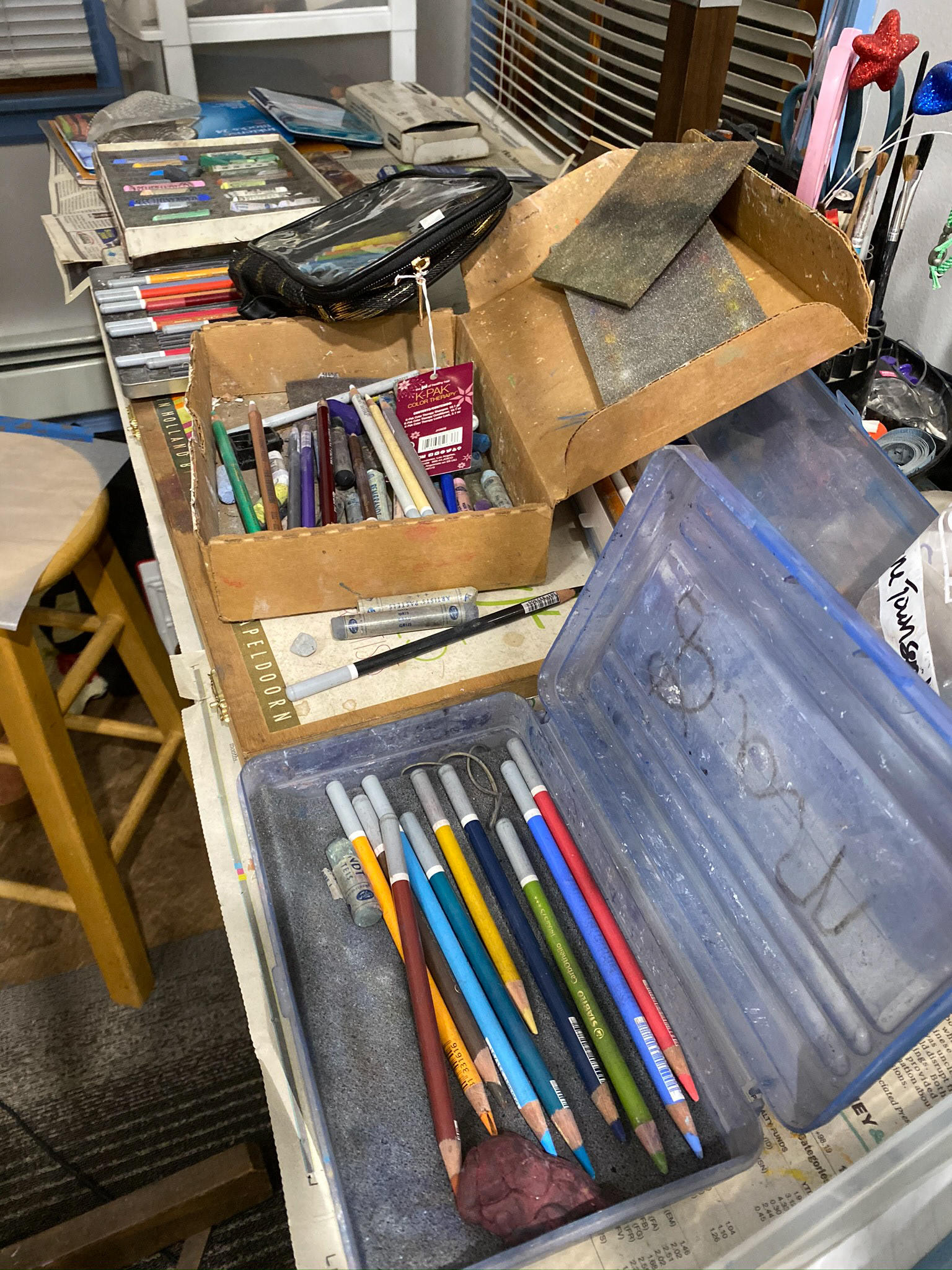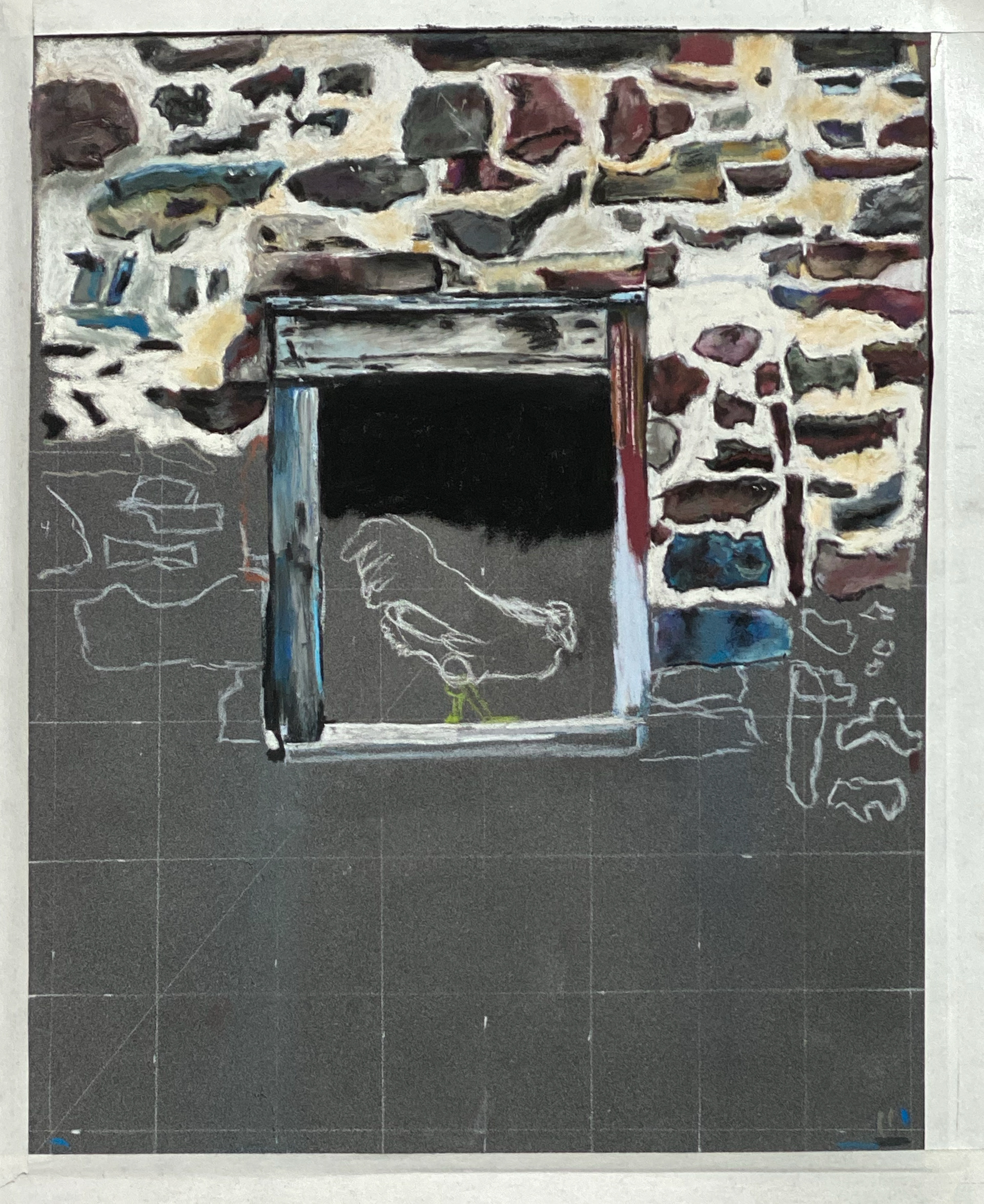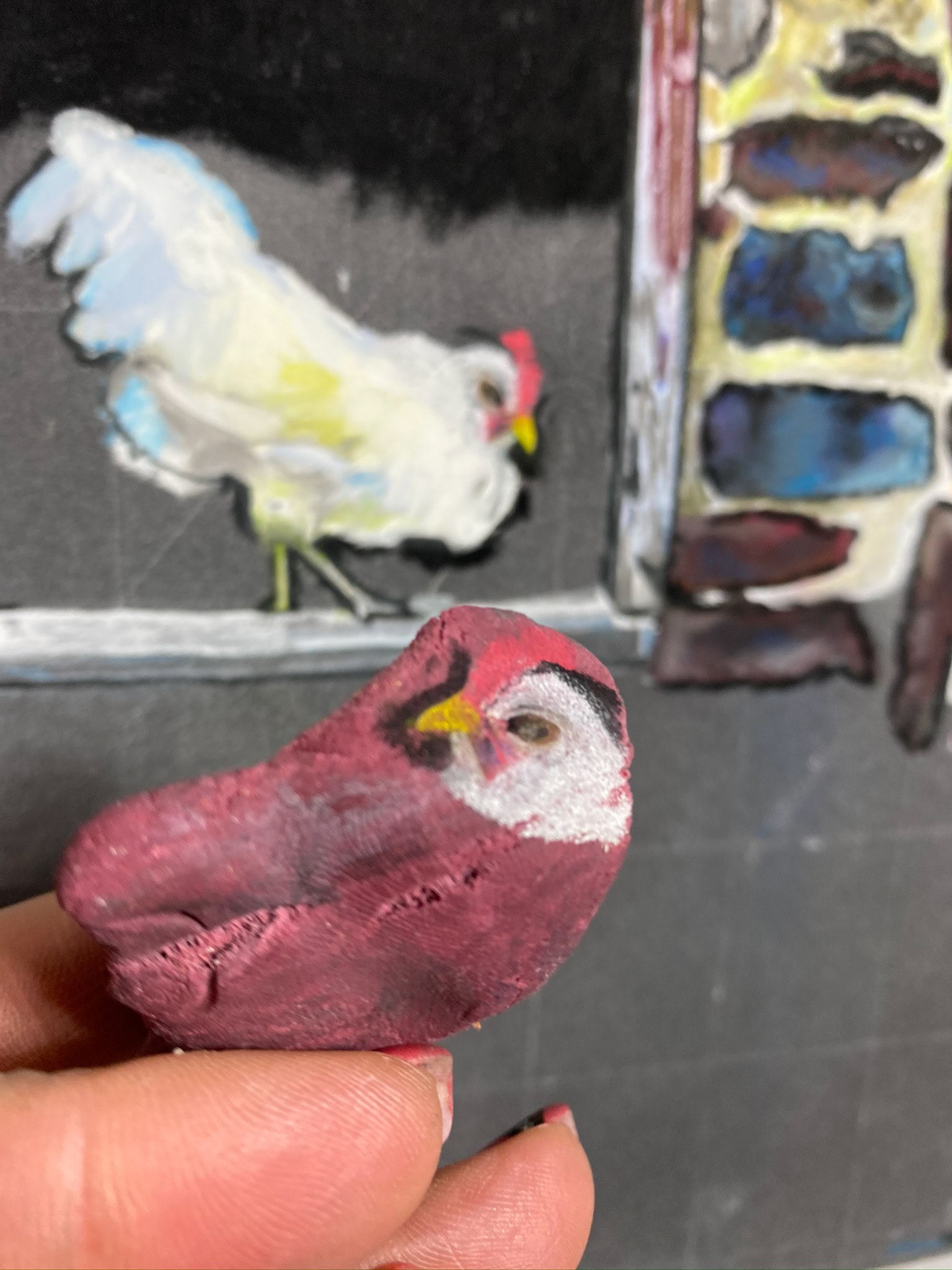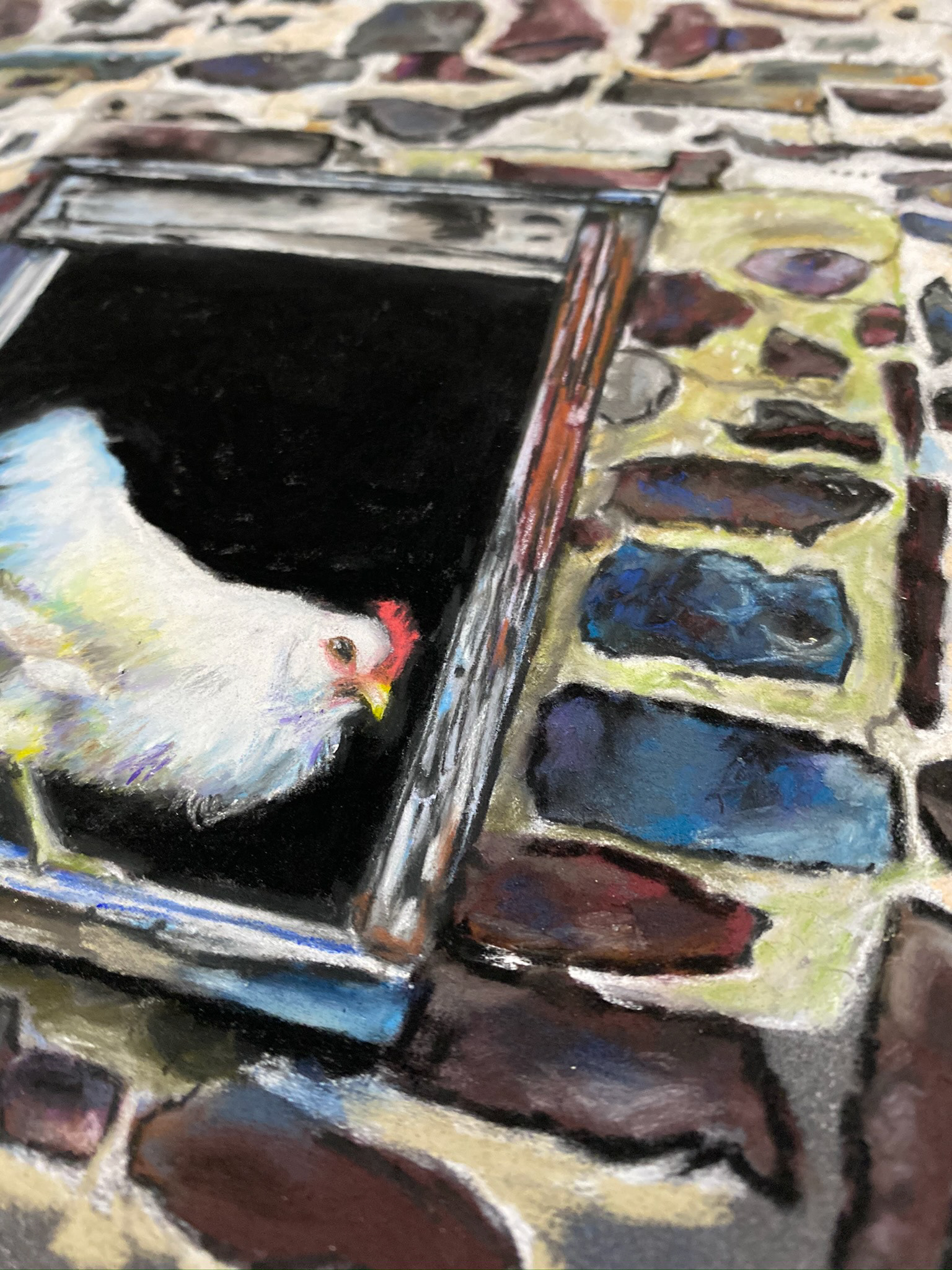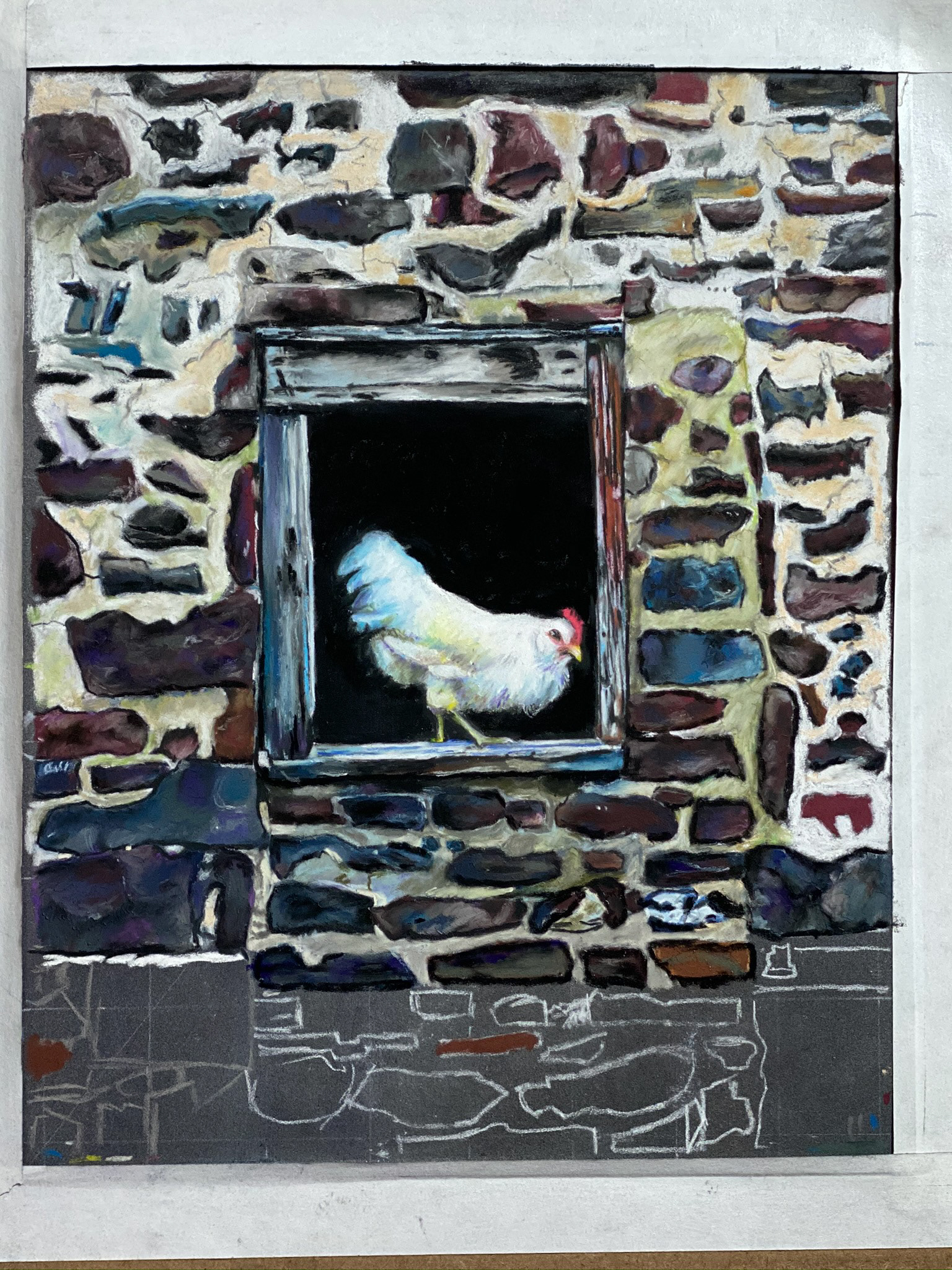 Free Bird (at Farm Milk House Market in Newtown, Pa)

A farm house has so much life with chickens running around, loud roosters and gorgeous pumpkins on display. Out with my husband one fall afternoon, we bought a few of those pumpkins, lots of eggs and fresh vegetables.

Using one of my photographs, I set out to paint this crumbling brick and stone scene using subdued colors and highlight the white, throaty bird with multi-colors.

Here's a video I shot hoping to capture my rooster's singing of cock-a-doodle-doo, but instead he was more interested in the beep of the car's alarm!